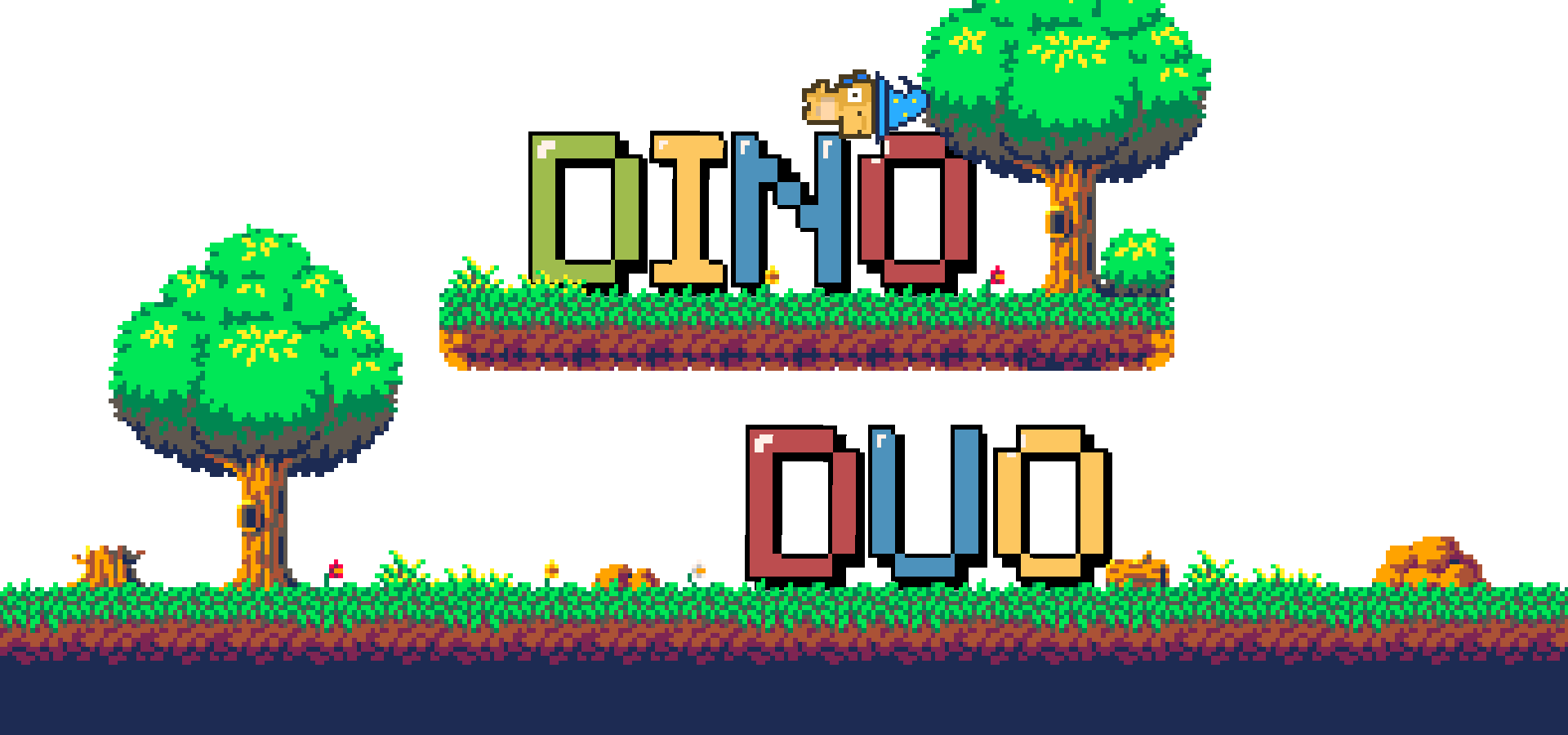 Dino Duo
A downloadable game for Windows
Intro
Dino Duo is a 2D pixel-art, physics-based puzzle platformer for 2 players with focus on cooperation and teamwork.
Grab your spouse, friends or child to team up on an adventure together!
Controls
You can use the Input tab of the Unity Player which opens before you hit Play to rebind the controls if you wish to do so. There is a short tutorial level showcasing the default controls in the beginning.
Guide your dinos through the levels using the Dino's complementing abilities:
As "Yellow Dino" you can put crates into stasis. If stasis-ed crates are hit with arrows, they will store the impact force. You can shoot multiple arrows at stasis-ed crates and upon releasing the crates from stasis all the forces will be applied simultaneously.
The "Red Dino" can shoot arrows to move crates and spawn balloons to send them afloat.
Reach the blue flag together to finish a level!
Additional Information
Designed to be played with two XBOX 360/ONE Controller. You will have to rebind controls if you intend on using different controllers. Take a look at this for making any controller act like a XBOX360 controller: https://github.com/x360ce/x360ce#readme

Game is meant to be played by two persons, but contains the function to swap dinos which allows you to play it on your own - however we highly suggest finding someone to play together. Some levels can not be beaten alone. You can use the Skip button (Select on XBOX by default) to skip (only) those.
Credits:
Download
Click download now to get access to the following files: